In a 2012 interview with The New Yorker, novelist Mohsin Hamid remarked, "Empathy is about finding echoes of another person in yourself." 
By hearing more of these echoes, it stands to reason that we can build our empathy. But how does it work? That's where the SPARQ lab comes in. Using insights from behavioral science, Stanford University's SPARQ lab (Social Psychological Answers to Real-world Questions) is dedicated to finding new ways to break down barriers and build a more empathetic world. Its researchers produce and present academic research through toolkits, designed to teach us not just how to increase our empathy, but deploy it for the greater good.
Ellen Reinhart is a PhD candidate in social psychology at Stanford studying the intersection of psychology, culture and inequality. She is a graduate affiliate at SPARQ, having previously served as lab manager. Here, she discusses the psychology of empathy, its limits, and practical interventions for building more of it.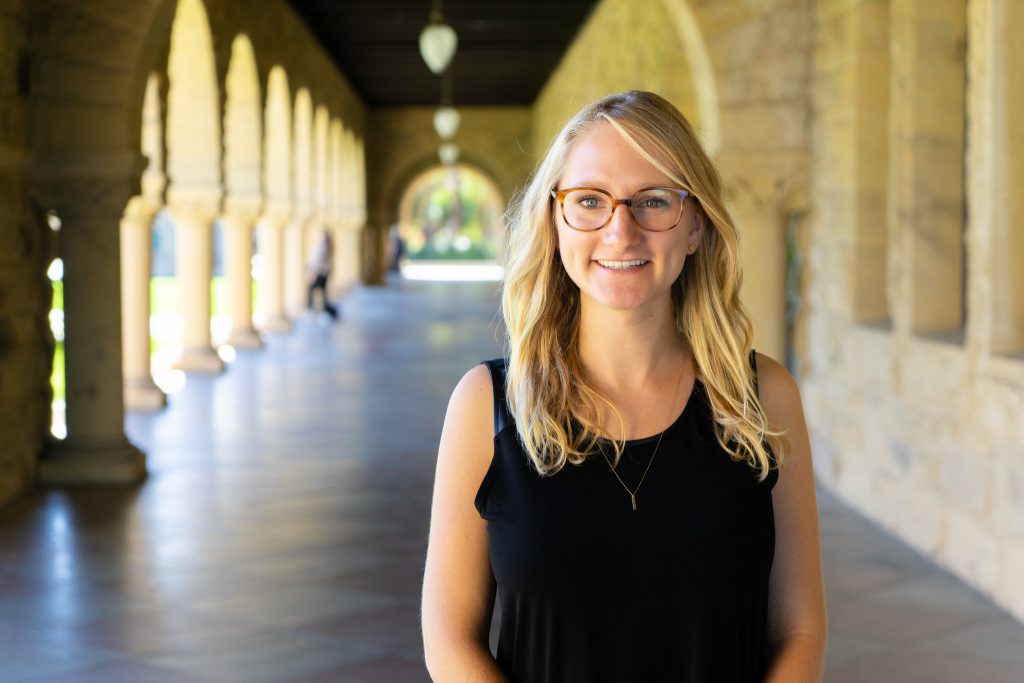 This interview has been edited for length and clarity.
What are your areas of research?
I study how psychological tendencies and cultural default assumptions perpetuate social inequalities, and I focus on social class and race. I'm also very passionate about research that addresses social problems out in the real world, beyond academia.  
How does SPARQ address real-world questions?
Overall we think of ourselves as a "do tank" rather than a think tank. It's creating science and psychological insights… in partnership with change makers, which people in criminal justice and economic mobility and education spaces and health-related spaces [can use] in an applied setting. 
But another version is also taking what psychology has already found and packaging that in a way that non-academics can use in everyday life circumstances. That's where the SPARQ Solutions Catalog comes from — it's over 50 entries taking a psychological intervention written about in an academic paper… and packaging it in a way that anyone who comes to the website could learn about what the insight is and how they can apply that in their real life. 
What institutions have used these solutions and toolkits? 
One of the big branches of SPARQ is with criminal justice. Under the criminal justice branch, we've partnered with agencies and communities to make data-driven change. For example, one paper found that officers in a department used less respectful language with community members of color. The methods of how they found that was incredible, it was across audio from many weeks and many different recordings of body-worn cameras. 
"One of the powers of this study is that it demonstrates in a real-world setting that when instructed, participants could follow the reappraising of emotions."
SPARQ is using that finding and saying, "Okay, we know it's less respectful language and that impacts how community members see the police department. How can we help this department create an intervention that teaches officers how to use the same type of language regardless of the person they are interacting with?" 
What exactly is an intervention, and how can it lead to change?
An intervention is some kind of systematic change, targeting a very particular outcome. An individual-level intervention would be, for example, a teacher in a classroom having their students read about Harry Potter because that increases empathy for marginalized groups. But there can also be interventions at institutional levels, like a police department rolling out policies and protocols about language in these stops.
One study SPARQ features addresses political and social intolerance through "reappraising emotions." What does that mean?
This study was run by psychologist Eran Halperin. He and his colleagues wanted to see if this common technique for managing emotions, which is called reappraising emotions, could be used to influence political intolerance. To reappraise your emotions is to be somewhat detached from them, to take an outside perspective and try to be more objective and analytical. 
How did the study work?
They had Israeli college students read an article about the Arab minority population, and it was taking place at a time when tensions were very high. This was a very inflaming piece to read. It was designed to elicit very strong negative emotions. Some students were told to read the passage in this cognitive appraisal way. They were told to take the outside perspective, be objective, be analytical, try to be like a scientist and don't think about it personally. 
What they found is among those who were right wing in their political orientation, the experiment reduced the level of political intolerance towards Palestinian citizens of Israel. Part of the reason why they think this works is because it reduced the negative emotion that participants felt while they were reading the passage. The thought is, it allowed participants to have a more balanced perspective as they were taking in this new information, and that reduced their intolerance for others.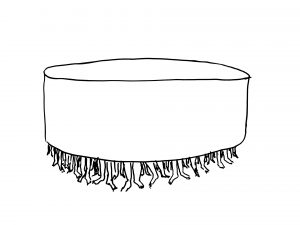 What are the broader implications of this?
One of the powers of this study is that it demonstrates in a real-world setting — this was a very tense political situation taking place on the ground — that when instructed, participants could follow the reappraising of emotions, they could follow those directions. Reading these short instructions before reading the passage changed how participants read the passage, reduced their negative emotions and then changed their intolerance. I think it's a positive sign that it's possible.  
SPARQ also featured research on how native-born citizens and immigrants can reconcile and navigate their differences. How did that work?
With this study, psychologist Jonas Kunst and colleagues divided European-American adults into three groups. One of the groups, they focused on facilitating this common identity between European-Americans and immigrants who had [more recently] come to the country. For example, one of the quotes from this passage read, "Because we are all immigrants or descend directly from the immigrants who came to this country and built it, the United States of America and all its citizens are true and proud products of immigration." 
A different group read a passage that emphasized differences between those who are native born versus those who are immigrants. A third group was a control condition and didn't read anything about immigrants in the U.S. 
They gave participants a small amount of money and they were able to decide how much they wanted to keep for themselves and then how much to donate to the American Civil Liberties Union, which supports immigrants. The researchers found that participants who had read about immigrants with this common identity were more likely to give more money to the ACLU than the participants in the other two conditions. There was something about emphasizing the shared group that allowed participants to show support for immigrant communities by supporting the ACLU at a personal cost to them.
What do these stories tell us about bridging divides?
At a larger individual narrative, this common identity intervention with immigrants is showing how they are we. It's drawing on this bigger story of what America is and saying we're all immigrants and that's something to celebrate and share, and because we're all one in this group, then I'm going to treat you like you're a part of my group, my family, my team. That impacts how people think about distributing resources and other kinds of downstream consequences.  
SPARQ has something called toolkits, which are about applying sanitized laboratory results to trickier, more complex real-world situations. Tell me about that.
The Solutions Catalog is step one of how we take social science, package it in a way that is not academic jargon, and give it to the public. The toolkit instructions show how to implement the intervention in an almost cookbook recipe way. Step one is to take your baseline, see where point A is. Step two is the change we're going to ask you to take: read about this article, try to take a detached perspective, whatever the intervention that has already been tested academically. Step three is take that measure again to see if you've changed. You get your score so you see if there's been any change over time. 
Step four that SPARQ is helping to promote is to share your story on the website, to work with others, to see what part of this is really working. It can be this iterative process because it's not just getting science into the real world, but how do we get more of the real world back into science? That makes society better and makes research and theories better. We hope it can be this more symbiotic relationship.